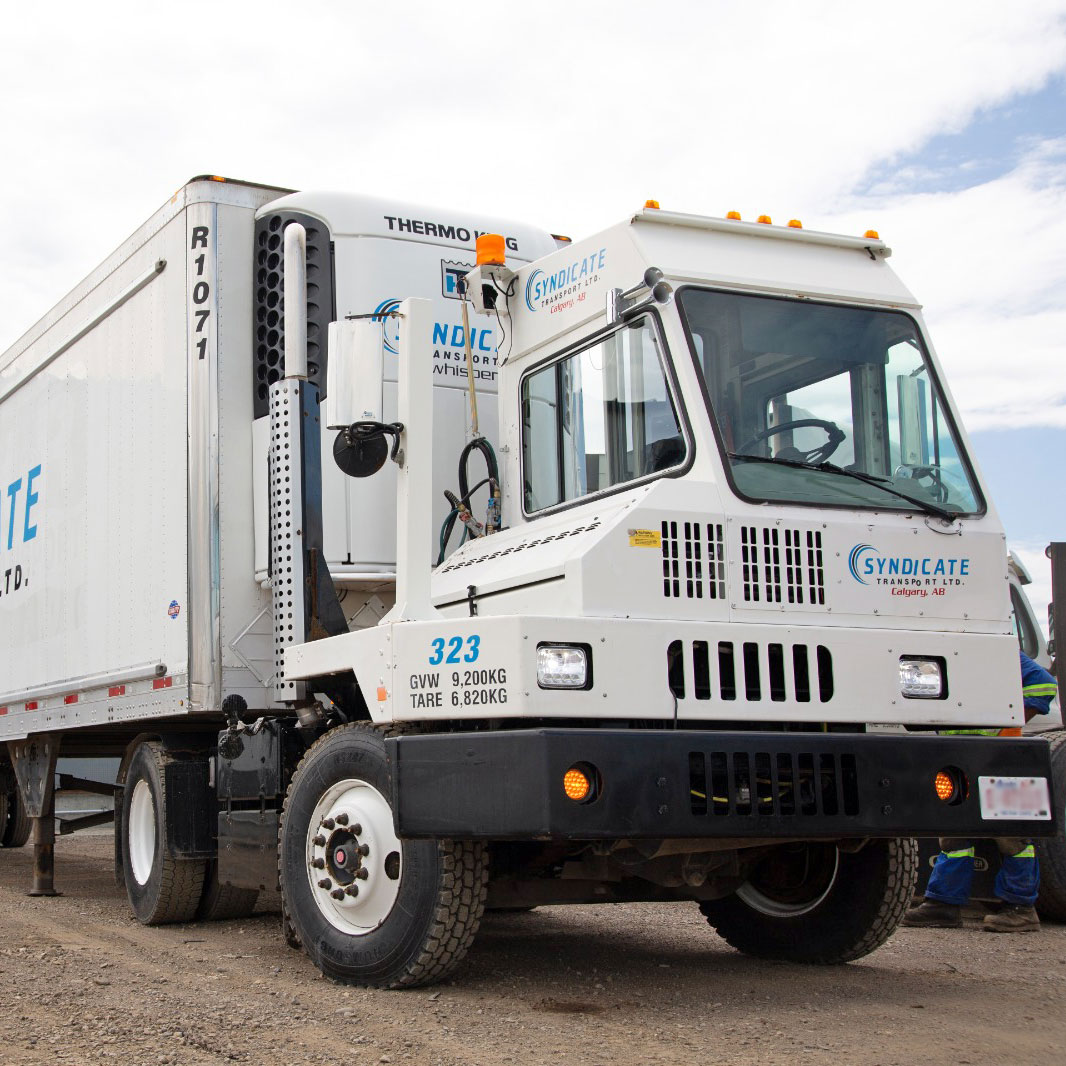 Refrigerated Service
Syndicate Transport Ltd. is a leader in refrigerated trucking services throughout Western Canada. Our experienced drivers, state-of-the-art refrigerated equipment, and temperature monitoring solutions are designed to provide dependable, on-time deliveries throughout the year.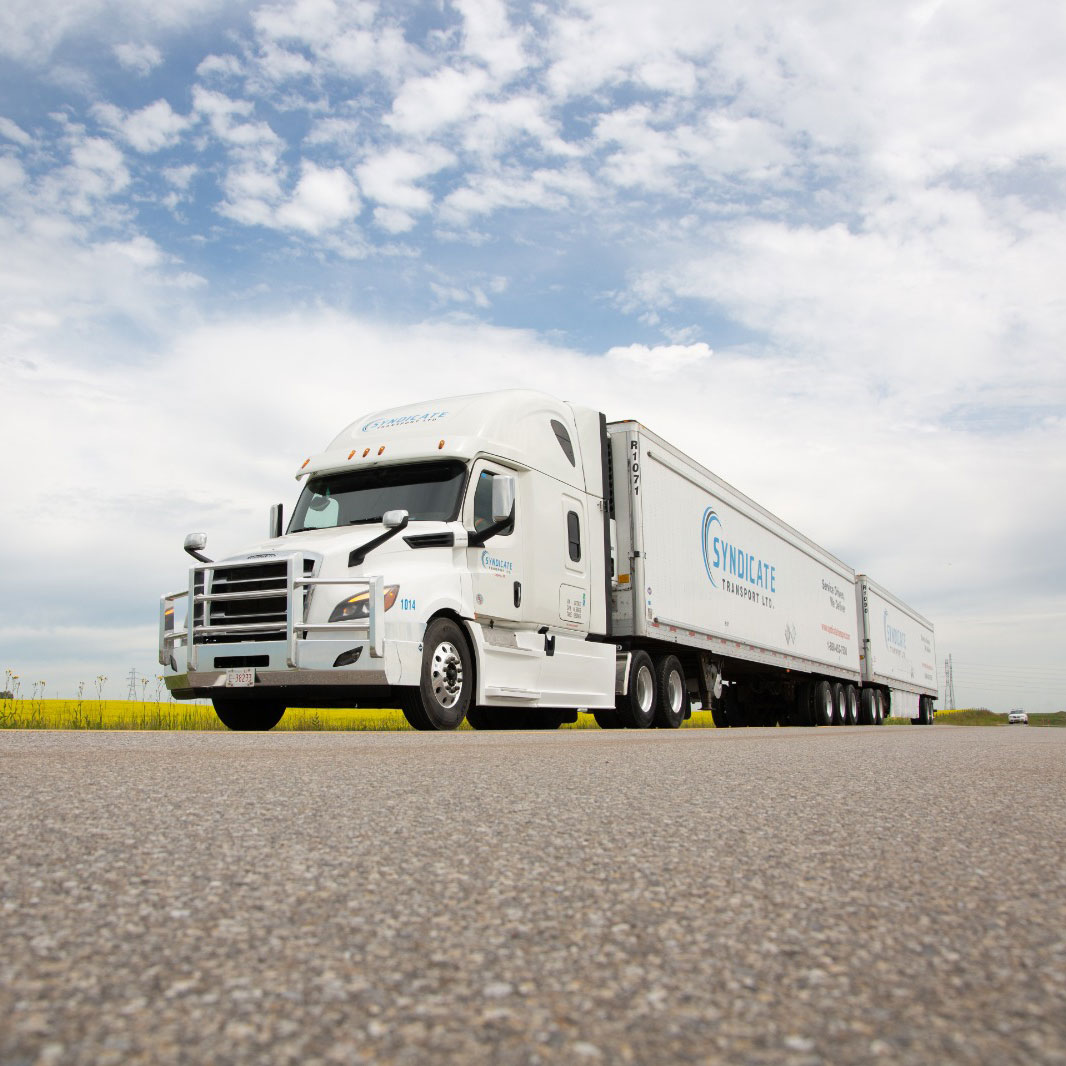 Long Combination Vehicle (LCV) Service
Our LCV (Long Combination Vehicle) program is one of the many reasons Syndicate Transport Ltd. continues to be an industry leader. LCVs use less fuel to carry bulk goods, reducing greenhouse gas emissions by one-third compared to other industry methods and highway congestion.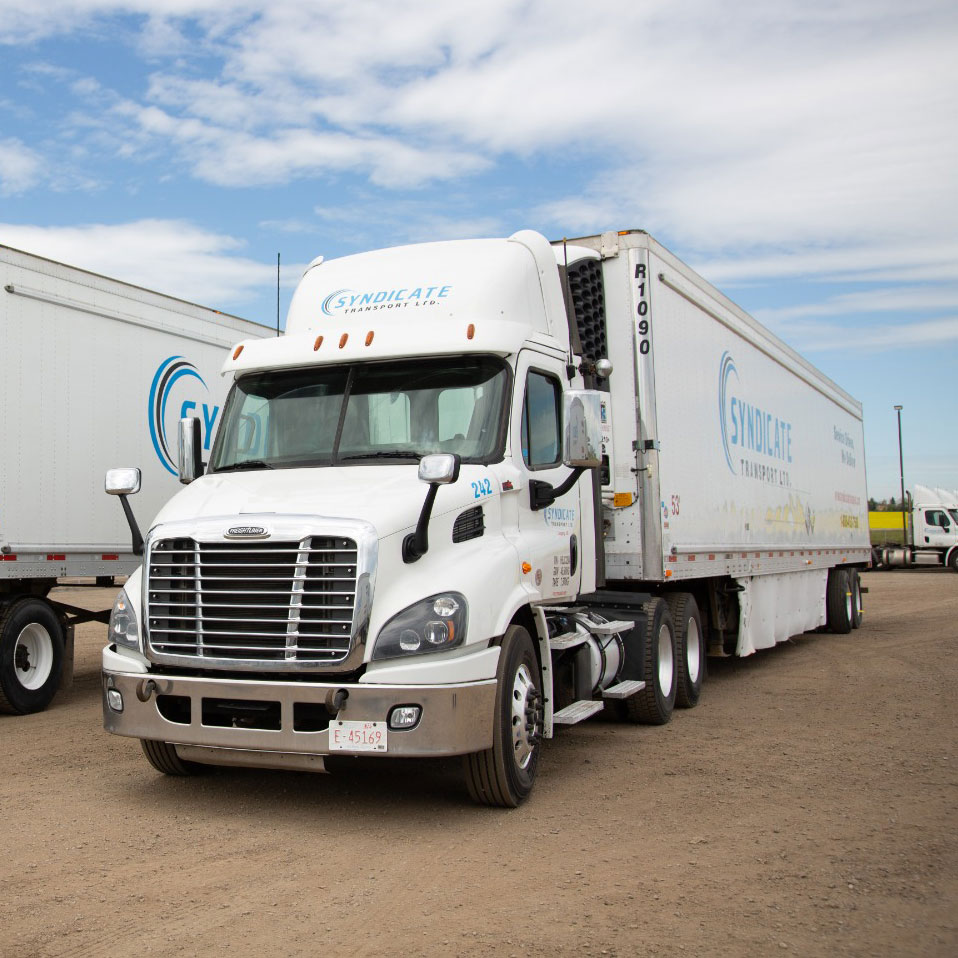 Dry Service
Syndicate Transport Ltd. specializes in full truckload transportation within Western Canada (BC, Alberta, Saskatchewan and Manitoba). Although many of our customers use us for our ability to service temperature-controlled shipments, several companies use our services for dry shipments to take advantage of our tri-axle units.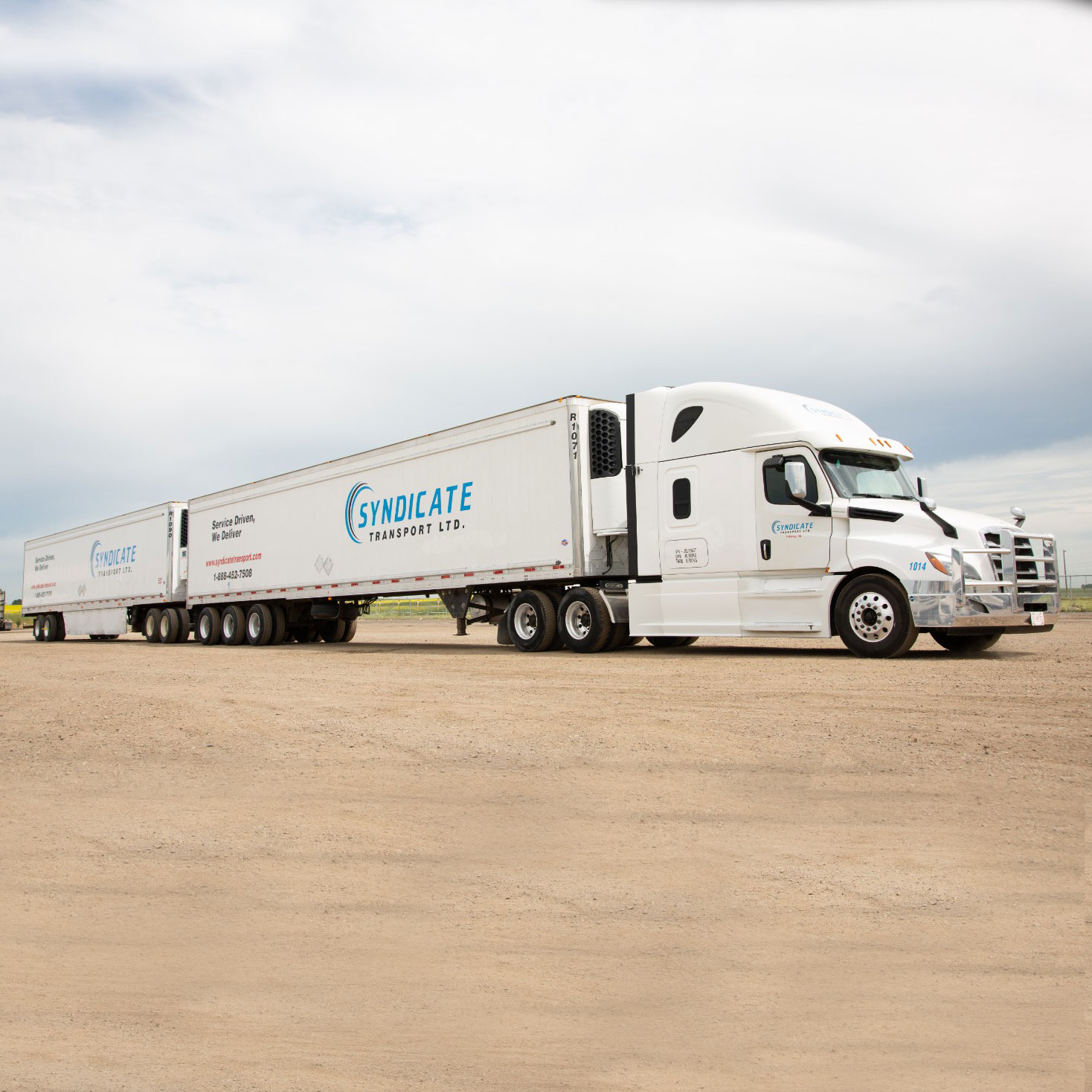 Tri-Axle Service
Syndicate Transport Ltd. has a fleet of over 100 tri-axle units. Most of these units are refrigerated trailers, and half of those units are dual temperature trailers. Although many of our customers use our services for temperature-controlled shipments, many others choose to use Syndicate Transport for dry shipments, taking advantage of our capacity to move heavier loads.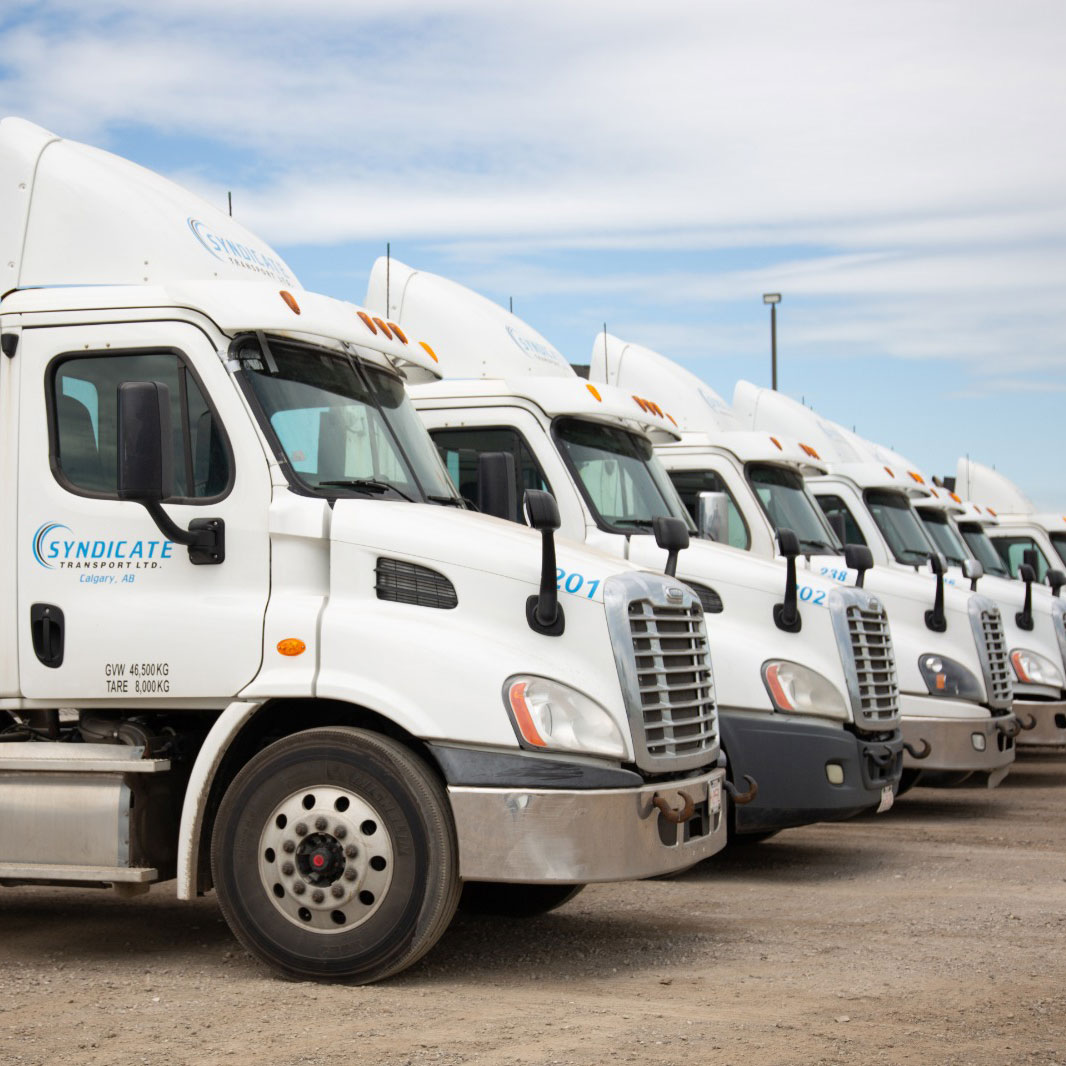 Multi-Temp Service
Syndicate Transport Ltd. has built our tri-axle fleet around an equal number of single temperature and multi-temperature trailers. These units provide the unique ability to ship products together, resulting in considerable cost savings year over year.